Users booking from the Senator Puerto Plata Spa Resort's official website for a three-night stay or longer will enjoy a complimentary VIP transfer service. Users have to specify the flight number and the arrival time in the booking process.
Our professional drivers will pick you up in a magnificent Chevrolet Suburban or similar to take you to our five-star resort, both if you are coming from the Gregorio Luperón International Airport in Puerto Plata or the Del Cibao International Airport in Santiago. Likewise, upon you return, our complimentary VIP transfer service will take you back from the hotel facilities to the airport.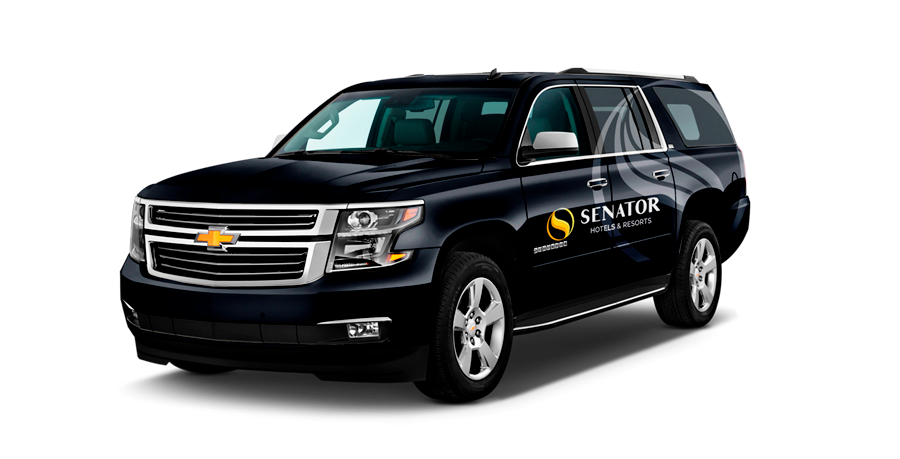 Chevrolet Suburban or similar
How can I book the airport transfer?
Select more than 3 nights
in the booking engine.

Choose your room, the number of guests
and click on "add".

The "complimentary transfer service"
option will appear.
Select ""I want to add it!", "Add service" and "Book".
Click on "book now" to continue with the booking process.

Continue with your booking process and fill in the compulsory transfer service fields(specify "arrival time", "arrival flight number", "departure time", and "departure flight number").
Enjoy the transfer service!.

Distance and transfer duration
Gregorio Luperón International Airport (Puerto Plata)
Del Cibao International Airport (Santiago de los Caballeros)